Acura TL 2004-2008 Carbon Fiber Trunk
All IN STOCK!!
Description

Guaranteed Authenticity, Quality & Fitment
100% Brand New Guaranteed
Made from the finest carbon fiber available "Grade A"
Lightweight yet strong; 20 - 30%+ lighter the OEM parts
Protected with poly unsaturated resin UV coating, that will it to hold its gloss finish, won't fade
Tight carbon weave
Carbon weaves are wrapped completely around the edge
Edges are rounded not cut
All mounting points are reinforced
Includes authentic "EndLess" badge underside.


- Please note that this product is an over sized item which ships by a freight trucking carrier.
- The shipping company will call you to schedule a date and time to drop off the item.

ATTENTION:

- Please open/inspect package upon arrival with the delivery agent present BEFORE you sign for it.
- If there are any damages, you must note it on the delivery slip.
- Any damage claims must be made to us within 1 business day (NO EXCEPTIONS)
We recommend to upkeep your carbon fiber regularly as if you would new paint.
The sun ruins everything, to keep your part looking new, for long, we recommend waxing regularly / clear coat such as Ceramic coating
The emblem area will be smooth and clean (revised):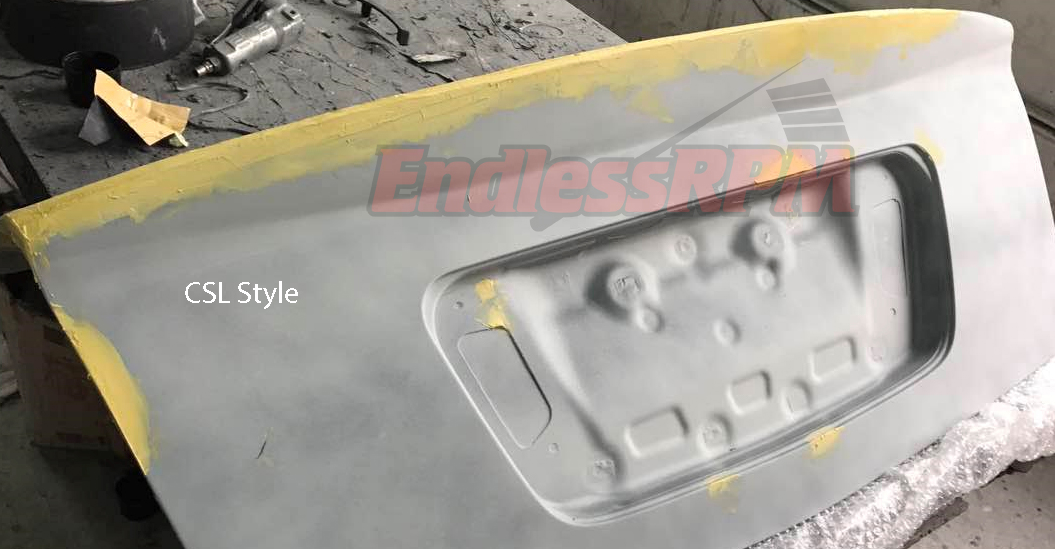 New style: Ducklip -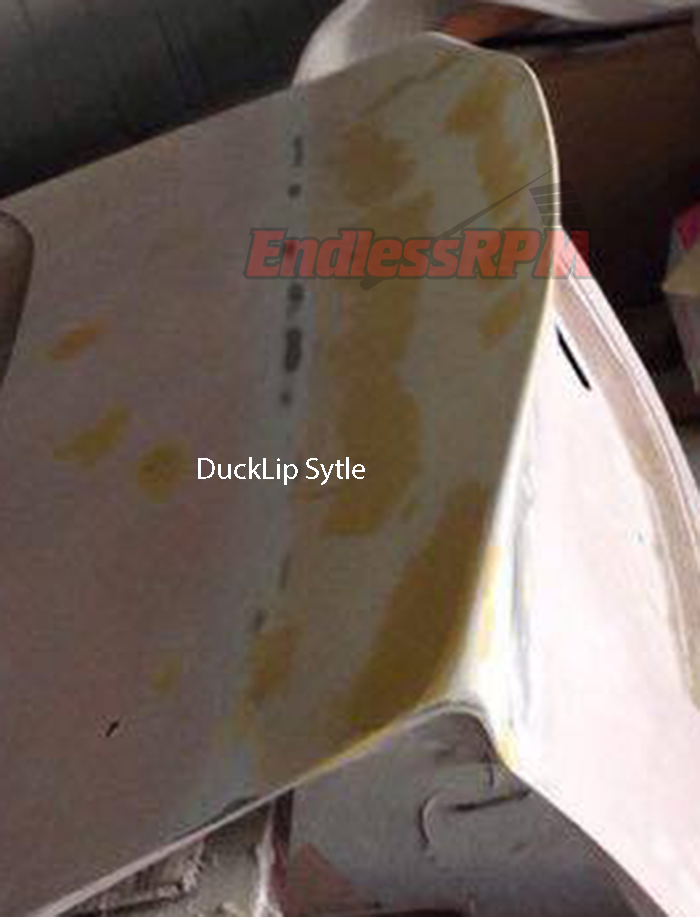 Fits All 2004-2008 Acura TL's, including TYPE-S
Shipping is $155 because of the value and during shipping it is very fragile so the package has to be insured / properly packed.
Add and check out the optional TYPE-S style Full Carbon Trunk Lip (Will only fit on the OE style, will not fit with the csl trunk built in):
OEM Acura TL Type-S Style Carbon Fiber Trunk Lip
Please allow 3-5 business days to properly package / box up and schedule a pick up for this item.
Like all carbon, fitment will be the best it can. Fitment maybe a slight bit off or it maybe perfect because it does need to be adjusted like anytime you replace a part. Grade A carbon fiber. No warranty because like all carbon fiber if you don't take care of it, the sun may cause issues over time. This is with ALL carbon fiber. Make sure to take care of it, and it will last! Be aware while this may scare you, we pride ourselves in making our carbon. We use nothing but the best dry carbon with an added protection of clear on top. This is not flimsy, thin, cheap feeling stuff, its just nothing last if you don't take care of it so we want you to be aware of this. As you see from the pictures, these products are some of the best hand made products. Some imperfections may occur, if a seller claims they are perfect, well, nothing or no one is perfect. Due to its fragile state, and being on the front of the car we are not responsible for it cracking due to road debris, or any other thing hitting the car. Customer is to check upon arrival and if it looks good and is installed, that is where our responsibility of the part ends.
Reviews (3)
I'm in love with how it look! Great quality!
What an amazing product if you're a lover of CF! I went with the CF duck lip trunk lid and it really makes a huge difference on the overall look of the car. Excellent craftsmanship, it's absolutely beautiful! And the Instillation was so much easier than I anticipated. It really is a simple plug and play if you're even slightly familiar with the process of removing the lining and the license plate holder of the trunk. Would definitely recommend if you love CF!
This trunk is amazing! Endless RPM did such a great job making these! The Instillation was much easier than I thought with having to remove and reinstall the wiring for the reverse and license plate lights, but it was a breeze. Note: the trunk is so much lighter than the OEM so be careful opening it if you get this installed. Amazing product, absolutely love it!